Strengthening Cooperation between BRICS Countries in Research
On June 24—25, 2013 Professor Mariano Laplane, President of the Center for Strategic Studies and Management in Science, Technology and Innovation (CGEE), Brazil, visited HSE. As a result, an Agreement of Understanding was signed, which defined the areas for further cooperation between the Center and Higher School of Economics.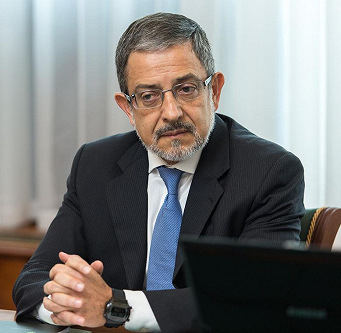 Professor Laplane gave a public lecture on the Brazilian experience of making science and technology policy and discussed some guidelines for joint projects with colleagues from the HSE Institute for Statistical Studies and Economics of Knowledge (ISSEK).
The leaders of both Russia and Brazil expressed interest in developing contact between their countries through science and technology at meetings in December 2012. They agreed that cooperation between the HSE and CGEE in research and expert support for science and technology and innovation policy can become a mechanism for inter-country partnership in BRICS countries. Until now, HSE's collaboration with the center headed by Mariano Laplane has been sporadic and mainly took the form of individual consultations between ISSEK experts and their colleagues from Brazil. The Agreement of Understanding makes contacts between the HSE and CGEE formalized on an institutional level.
Mariano Laplane expressed his willingness to help promote contacts between the HSE and Brazilian educational institutions, initially, with the leading national universities — the University of São Paulo, the University of Rio de Janeiro, and the University of Campinas, to train professionals for an innovation economy.
Another important area of ISSEK's work where it could have fruitful cooperation with the CGEE is strategic development priority planning, and long-term foresight.
Leaders of the HSE and the CGEE see a broad range of cooperation opportunities and possible joint initiatives in various fields of research and study.Partnerships and joint projects are possible particularly in areas like global trend monitoring (using video conferencing); long-term foresight of prospective areas of development; promoting contacts between the two countries' academic communities.
Opportunities for joint comparative studies of BRICS innovative systems were mentioned especially, taking into account CGEE's extensive experience in this area. The parties are also planning to add analysis of the Brazilian innovation system to 'Rising Powers: Emerging Technologies and Implications of Next Generation Innovation Systems of BRICS Countries', the project run by  ISSEK  with the Manchester Institute of Innovation Research, Beijing Institute of Technology, and Georgia Institute of Technology.
Prepared by Elena Gutaruk